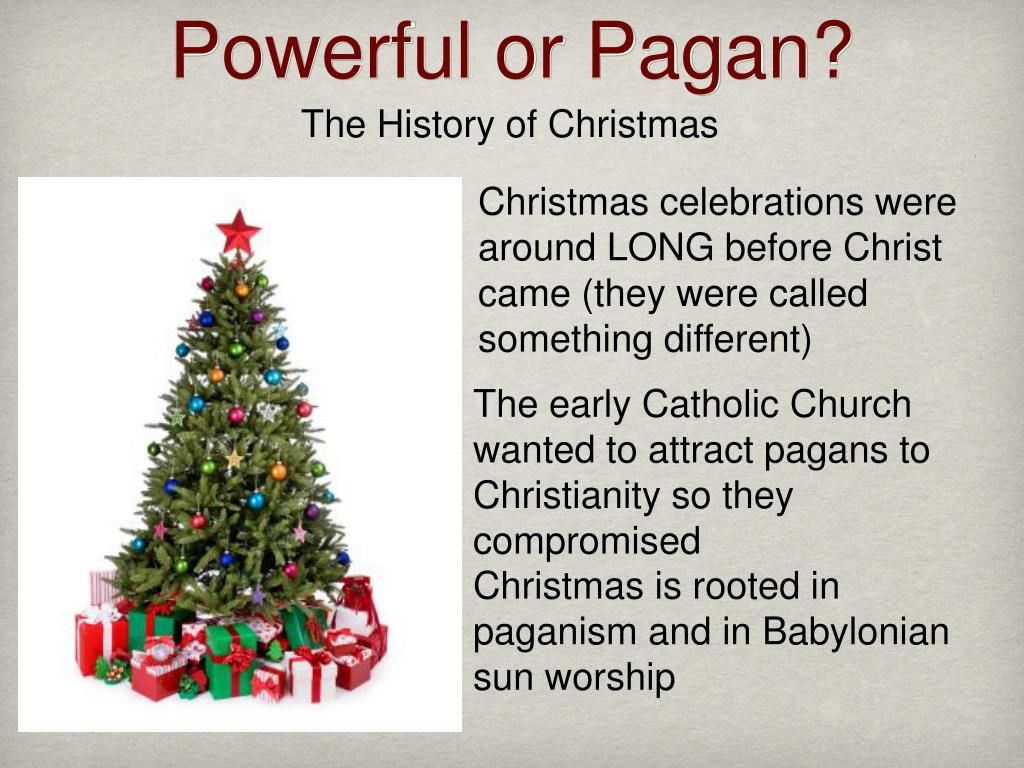 Today's post is just a short Public Service Announcement for all of the readers (muslim and non-muslim) who celebrate Christmas. Too many people they remain unaware of the pagan origins of this man-made holiday. This is not a Christian holiday but rather a Pagan holiday. It doesn't matter what other people around you do, or make light of, now you can, in sha Allah, be informed regarding the truth and give up in celebrating this fake holiday.
For example:
In the Catholic Encyclopedia of 1908 it states that, "Christmas was not among the earliest festivals of the Church. Irenaeus and Tertullian omit it from their lists of feasts"
In A Triumph of the Moon: A History of Modern Pagan Witchcraft it is mentioned that, "It is also absolutely correct that some British folk customs have descended directly from pagan rituals, such […] the giving of presents and decoration of homes with greenery at midwinter."
"Most Christmas customs are, in fact, based on old pagan festivals, the Roman Saturnalia and the Scandinavian and Teutonic Yule. Christians adopted these during the earliest period of Church history. The Church, however, has given this recognition and incorporates it into the Church year without too many misgivings. Only the more radical fundamentalist elements in some churches protest from time to time about this mixing of 'pagan' elements into the religion." (The Phenomenon of Religion: A Thematic Approach)
"The largest pagan religious cult which fostered the celebration of December 25 as a holiday . . . was the pagan sun- worship, This winter festival was called . . . 'the Nativity of the SUN.' (Sir James Frazer)
Perhaps most shocking of all: "The Church of Rome, to facilitate the acceptance of the faith by the pagan masses, found it convenient to institute the 25th December as the feast of the temporal birth of Christ, to divert them from the pagan feast, celebrated on the same day."

(iahushua)
These are just some of the many evidences of Christmas not being a Christian holiday but rather a pagan man-made holiday. A simple google search may reveal many more. Please don't be deceived into following the customs of this if you are a believer in the one Creator.
Thank you for reading.